Assalamualaikum & Salam Sejahtera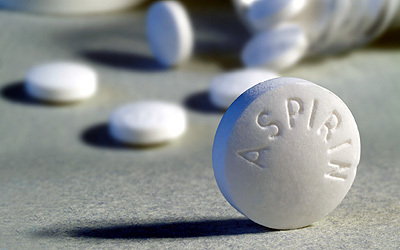 http://www.nlm.nih.gov/medlineplus/druginfo/meds/a682878.html
"Swallow the extended-release tablets whole with a full glass of water. Do not break, crush, or chew them.
Swallow the tablets with a full glass of water.
Chewable aspirin tablets may be chewed, crushed, or swallowed whole. Drink a full glass of water, immediately after taking these tablets."
Aspirin ialah ubat:
http://www.drugs.com/aspirin.html
"Aspirin is in a group of drugs called salicylates. It works by reducing substances in the body that cause pain, fever, and inflammation.
Aspirin is used to treat mild to moderate pain, and also to reduce fever or inflammation. It is sometimes used to treat or prevent heart attacks, strokes, and angina. Aspirin should be used for cardiovascular conditions only under the supervision of a doctor."
Adakah kebarangkalian ubat aspirin (tablet) yang berada di wad ini harus dihabiskan dengan air yang jumlah nya sama banyak dengan dose? contoh: 1 tablet 1 gelas? 1/2 tablet 1/2 gelas.?
hurm... persoalan - persoalan....hurmm
Update 31 /3/2011: Senior kata...separuh gelas untuk any dose..hurmm..??